FACTORY DEEP CLEANING SERVICES
FACTORY DEEP CLEANING SERVICES DUBLIN
We are specialists in factory cleaning, food premises cleaning and all types of industrial cleaning.  Commercial Cleaning Solutions is fully Irish owned, providing commercial cleaning services throughout all types of industry sectors.
We also provide restoration and the deepest cleaning and extraction for porcelain, concrete, tiles, safety flooring and safety walls.
Using our non-toxic cleaning products, we can give any factory or industrial premises a really deep clean in order to pass mandatory cleanliness inspections.
DEEP CLEAN TO HACCP STANDARDS
We provide a regular deep clean service to maintain the highest hygiene standards at your premises.  If your premises requires the deepest clean, particularly if you are in the food preparation or medical sectors.
TOILET AND SANITARY AREA CLEANING SERVICES
Toilet and sanitary facilities in industrial units may become unpleasant places to be.  We can provide deep odour and stain removal cleaning services for your staff and public toilet areas to remove all uric acid, unpleasant odours, graffiti and mildew to rejuvenate the area and pass all health requirements in the workplace.
COMMERCIAL CARPET CLEANING SERVICES
Our specialist, non-toxic, eco-friendly carpet cleaning products combine with our state of the art carpet and upholstery cleaning machines provides our customers with fantastic results on all high traffic area carpets at your premises.
We can also protect your carpets and upholstery to protect fabrics and carpet from further damage for up to six months.
REGULAR MAINTENANCE DEEP CLEANING SERVICES
We also do a regular call out service to maintain these areas on a weekly, fortnightly, monthly or other basis.
We can accommodate out of hours commercial cleaning services to ensure the least amount to down time or interruption for your business.
COMPETITIVE RATES
We provide the highest level commercial cleaning services for business, factory and industrial premises. Using the best equipment and products, our highly trained cleaning teams provide fast, professional results at a fair price.
We quote on a job to job basis, so please contact us to discuss your specific requirements.
HIGHLY TRAINED STAFF
All our uniformed staff are fully trained and insured, and customer service is very important to us, so we leave your premises as we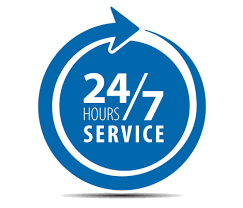 found it (but cleaner!).
Our team are all highly trained in the use of our specialist carpet cleaning equipment, and understand how to treat delicate fabrics and natural fibres carefully during our low moisture cleaning process.
GET IN TOUCH
Our commercial services are tailored specifically to meet each client's needs.  Talk to one of our team and we can tell you about our full range of professional cleaning services.
CONTACT US